Fair Trade Coffee and Cake with Mums at the Home Grown Children's Eco Nursery - Dubai, UAE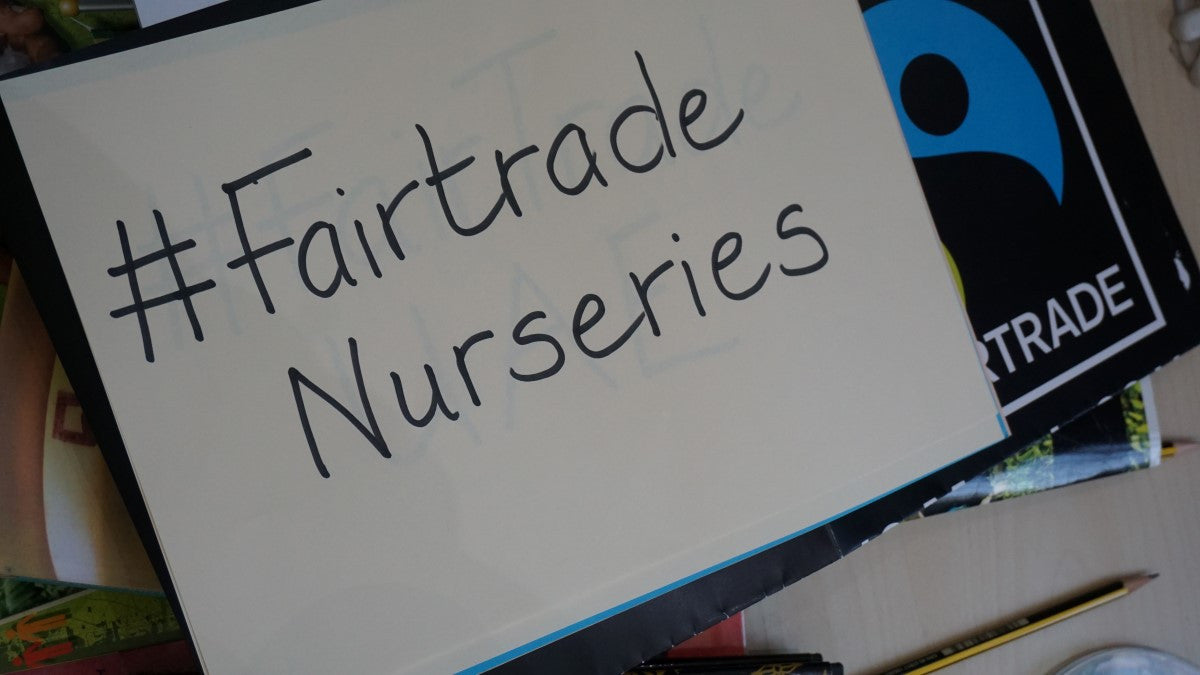 Fair Trade Coffee and Cake Morning, Dubai, UAE
One bright and beautiful Sunday morning, 7th February 2016 to be precise. I and my merry fair trade supporters Saima and Fred visited the Home Grown Children's Eco Nursery.
Saima and I had prepared cupcakes, granola and chocolate chip cookies for the parents (mothers) of the children.
 Delicious Fairtrade Granola
I started with a short introduction to fairtrade and showed the Mums where different fairtrade products came from.
I was blessed to arrange a Skype call with Bruce Crowther MBE who very kindly sacrified his sleep to answer questions about his fairtrade journey and how important it is to support trade justice.
Mums waiting to watch a clip from ''The Dark Side of Chocolate and child exploitation in cocoa plantations in the Ivory Coast.
Distributing #MumsDoFairtrde banners for an impromptu social media photoshoot
#MumsDoFairTrade
Dubai UAE
A Mum browsing at The Little Fair Trade Shop
The Little Fair Trade Shop
I would like to thank Lucy Bruce, her staff and all the Mums who took time out of their busy days to learn about the fairtrade movement in the United Arab Emirates.
I hope Lucy and her team will contemplate obtaining fairtrade status to become the first fairtrade nursery in the United Arab Emirates.
If you would like more information about supporting fairtrade at your nursery, school, college or university please do not hesitate to contact me for a chat and fairtrade coffee.
Warmest regards
Sabeena
Future Reading and Links
Home Grown Children's Eco Nursery, Dubai, UAE
World Fair Trade Day at the Home Grown Children's Eco Nursery Dubai, UAE