"We love to listen to our customers and for this reason we would be delighted to hear from you if you would like a bespoke fair trade product made especially for you."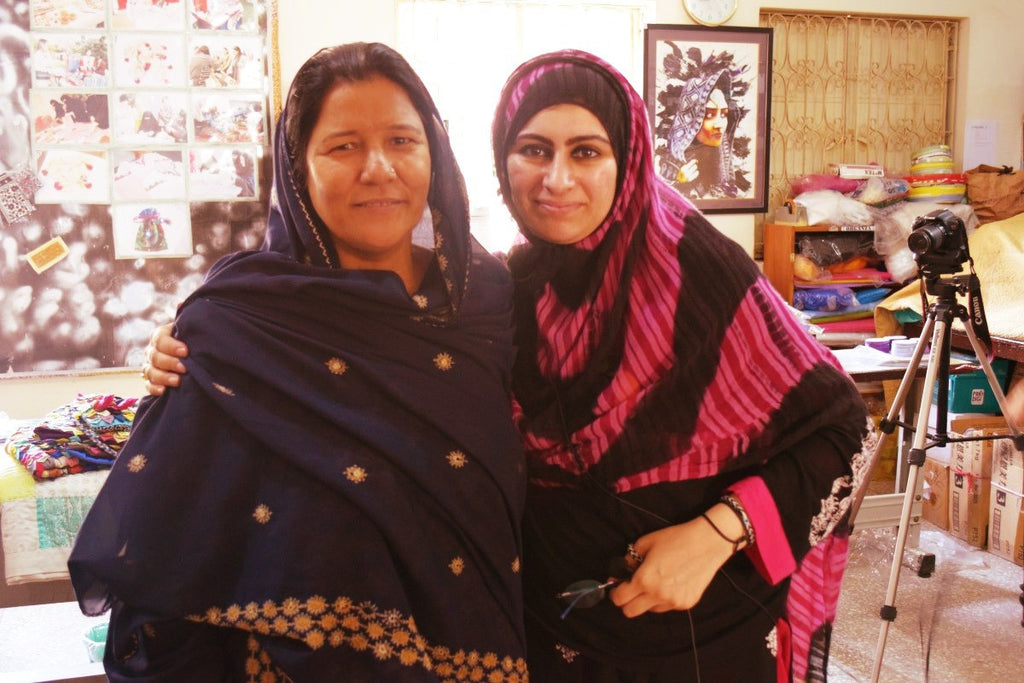 The Ra'ana Liaquat Craftmen's Colony
Income Generation Programme
 
The Ra'ana Liaquat Craftmen's Colony was founded by Begum Ra'ana Liaquat, 1954.
I visited their inspirational headquarters and observed training workshops where ladies were taught to produce beautiful up-cycled products.
Mrs Nisreen was happy to share her story and work experiences. It was wonderful to learn how the income generation programme had empowered her and given her the opportunity to supplement her income by designing crochet products.
Sign up for fair trade awesome!
Enter your email to be the first to receive news of product launches, discounts and ethical fashion campaigns.