"We love to listen to our customers and for this reason we would be delighted to hear from you if you would like a bespoke fair trade product made especially for you."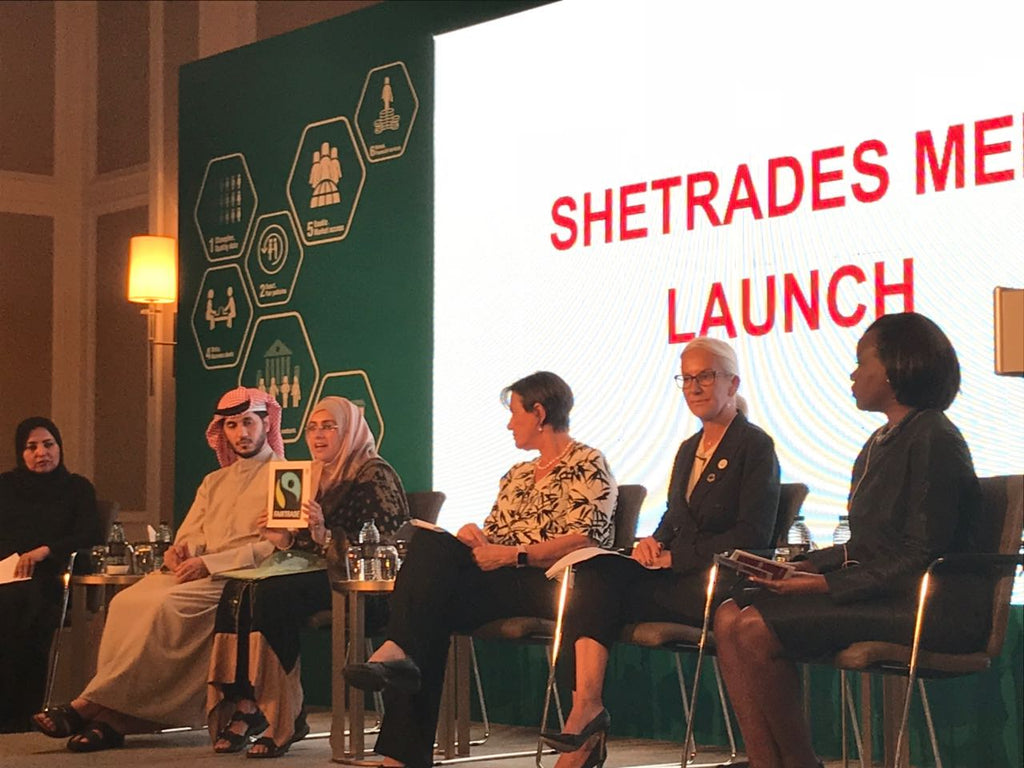 By sheer chance and after a coffee with Ms Arwa Hassan Al Qassim of Dubai Culture early February 2018 I was politely asked if I would like to be a panelist at the SheTrades MENA Launch. I said YES!
Many thanks to Dr Ashraf Mahate Chief Economist at the Government of Dubai and Dubai Exports and Ms Al Qassim for providing me with a platform to talk about my passion ''FAIR TRADE.''
Sign up for fair trade awesome!
Enter your email to be the first to receive news of product launches, discounts and ethical fashion campaigns.