"We love to listen to our customers and for this reason we would be delighted to hear from you if you would like a bespoke fair trade product made especially for you."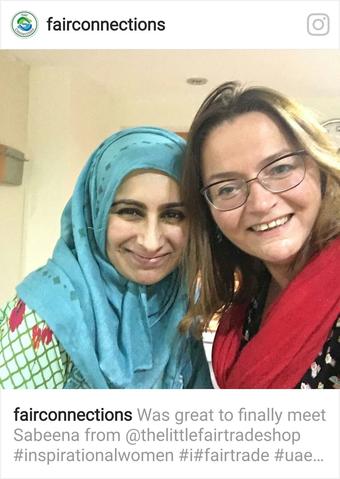 It was inspiring to finally meet Dr Sara Parker professor who is a lecturer and reader at John Moores IUniversity Liverpool.
Dr Parker has spent the past 30 years researching Nepal in particular Sikles a town in Nepal and supporting fairtrade producers WEAVE in Pokhara.
She has written and designed a fairtrade puppet set for children called Fairis the Frog and established her own company Fair Connections and Fair Connections Foundation supporting local schools in Nepal.
For every fair trade puppet set purchased one is donated to a school in Nepal educating children in the most rural areas and regions.
Sign up for fair trade awesome!
Enter your email to be the first to receive news of product launches, discounts and ethical fashion campaigns.