"We love to listen to our customers and for this reason we would be delighted to hear from you if you would like a bespoke fair trade product made especially for you."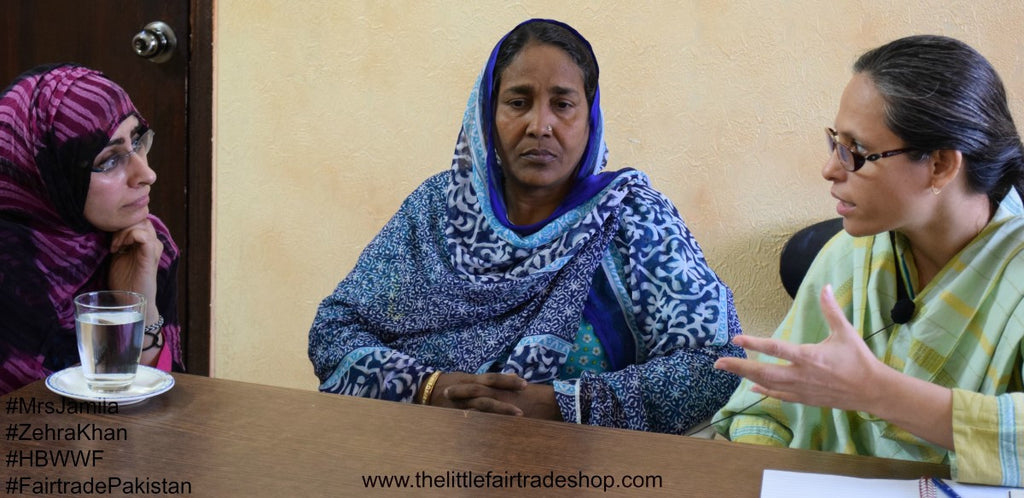 I was privileged and honoured to interview Ms Zehra Khan, Mrs Jameela and many other ladies at the The Home Based Women's Workers Federation during December/January 2011 and February 2015.
The Home Based Women's Workers Federation with over 4600 members in Quetta (Balochistan) and Hyderabad and Karachi (Sindh).
It's main aim is to advocate and lobby for the rights of home based women workers in Pakistan.
The Federation provides training such as embroidery, leather production and jewellery and fashion design.
Ladies proficient in their chosen skills are selected to mentor and train ladies in their local areas and campaign for a decent living wage by negotiating fair prices through collective bargaining.
HBWWF hopes to develop international partners who can provide assistance with marketing, advertising and product development.
Sign up for fair trade awesome!
Enter your email to be the first to receive news of product launches, discounts and ethical fashion campaigns.