"We love to listen to our customers and for this reason we would be delighted to hear from you if you would like a bespoke fair trade product made especially for you."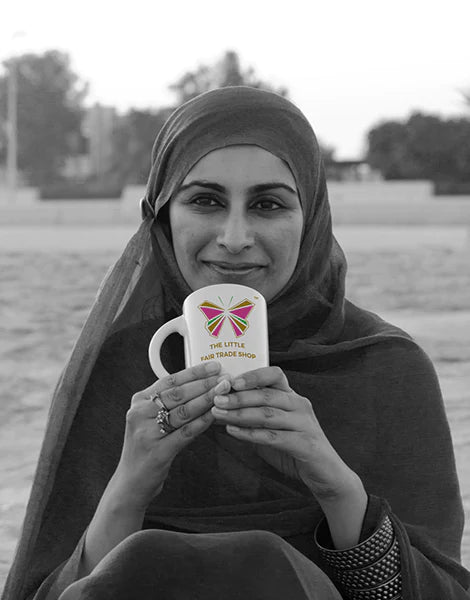 I have been campaigning for fairtrade and ethical producers and ethical consumerism in my beloved home city of Manchester, London, Dubai and Abu Dhabi for the past 14 years.
One of greatest accomplishments is converting my mother to fairtrade products before she returned to her maker.
As the only fair trade campaigner, educator and modest retailer in the United Arab Emirates I have struggled to create a niche market for fair trade products.
Nevertheless, I have never lost heart and am more determined than ever to dispel the myth about fair trade being ''charity.''
It was a wonderful experience to meet Professor Mohammad Yunus at Salford University.
A privilege to discuss fair trade with Dr Jamil Sherif and Mrs Naseema Begum at the Muslim Council of Britain November 2016.
Thank you World Pulse for your compassion and love and for your support in raising my voice as a Muslim Female Social Entrepreneur. 
I continue to educate people about fair trade artisans and groups by promoting the principles of a living wage, self-reliance, empowerment, transparency, environmental sustainability and dignity and self respect for all.
Sign up for fair trade awesome!
Enter your email to be the first to receive news of product launches, discounts and ethical fashion campaigns.