Social Business Canvas, Graduation Video Presentation and Reflective Artifact - The Badiri Social Entrepreneurship Programme and School For Social Entrepreneurs London International Scholarship Programme 2018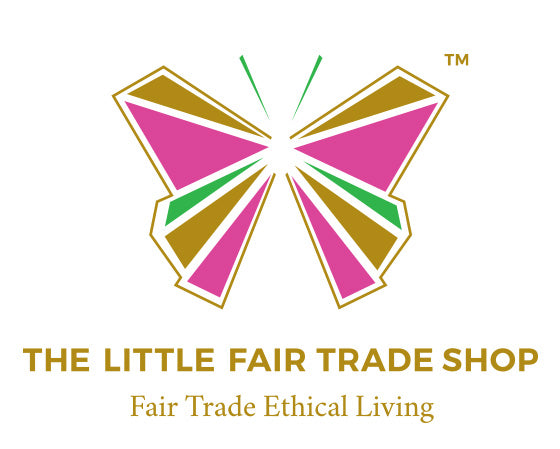 Social Business Canvas, Graduation Presentation and Reflective Artifact
This January I completed my social business canvas my graduation presentation and reflective artifact.
Social Business Canvas
 A pdf copy of the Social Business Canvas
 Social Business Canvas for The Little Fair Trade Shop - August 2018
SOCIAL BUSINESS CANVAS
PROBLEM
MISCONCEPTION THAT FAIRTRADE IS  'CHARITY.'
ABSENCE AND LITTLE KNOWLEDGE AND UNDERSTANDING ABOUT FAIRTRADE AND THE FAIRTRADE PRINCIPLES.
LACK OF FAIRTRADE OR FAIRLY  TRADED PRODUCTS IN THE UAE AND MENA REGION.
CONNECTING CONSUMERS WITH FAIRTRADE PRODUCERS/ARTISANS.
CREATING SUSTAINABLE LONG TERM INCOME GENERATION FOR  FAIRTRADE PRODUCERS.
ACTIVITIES
EDUCATING AND RAISING AWARNESS TO CONSUMERS, EDUCATORS, BUSINESSES AND GOVERNMENT OFFICIALS.
PARTICIPATING AT SPECIALIST MARKETS, EXHIBITIONS AND BOUTIQUES.
VISITING FAIRTRADE PRODUCERS
CONDUCTING AND EDITING INTERVIEWS WITH FAIRTRADE PRODUCERS AND ARTISANS.
WRITING HIGH QUALITY CONTENT BLOGS/VLOGS
DESIGNING PROTOTYPE FAIRTRADE PRODUCTS
IMPORTING PRODUCTS
CONDUCTING PHOTO-SHOOTS
NETWORKING
VALUE PROPOSITION
PRODUCT
UNIQUE, BESPOKE, HAND MADE, HIGH QUALITY FAIRTRADE PRODUCTS.
GAIN CREATORS
PURCHASING FAIRTRADE MAKES THE CONSUMER FEEL GOOD.
HIGHER PYSCHOLOGICAL AWARENESS AND WELL BEING
THE CUSTOMER BECOMES SOCIALLY CONSCIOUS AND WILL SHARE HIS EXPERIENCE.
PAIN RELIEVER
SAVING CONSUMERS TIME, ENERGY AND EFFORT TO SEARCH FOR FAIRTRADE PRODUCTS.
SOURCING HIGH QUALITY BESPOKE HAND MADE FAIRTRADE PRODUCTS.
CONNECTING CONSUMERS DIRECTLY TO FAIRTRADE ORGANISATIONS AND ARTISTS.
SOCIAL BENEFIT
SUSTAINABLE INCOME FOR FAIRTRADE ARTISTS.
EMPOWERMENT, RESPECT & DIGNITY
INCREASED INCOME
EDUCATION FOR FAIRTRADE PRODUCERS CHILDREN
BUILDING NEW ROADS, SCHOOLS, IT LABS AND MEDICAL CENTRES.
TRADE UNION REPRESENTATION
TARGET SEGMENTS
EXPATRIATES
TOURISTS
EDUCATIONAL INSTITUTES
OTHER SOCIAL ENTERPRISES
WHOLESALE
ONLINE RETAILERS
OFFLINE EVENTS
GOVERNMENT DEPARTMENTS AND OFFICIALS
FAIRTRADE BODIES/AUTHORITIES
TRADE FAIRS
CHANNELS
ONLINE RETAILERS
OFFLINE EVENTS
EDUCATIONAL INSTITUTES
OTHER SOCIAL ENTERPRISES
WHOLESALE
WOMEN'S BUSINESS COUNCILS
WOMEN'S ORGS AND INSTITUTES
GOVERNMENT DEPARTMENTS AND OFFICIALS
GREEN DIRECTORIES
ETHICAL BLOGGERS
FAIRTRADE BODIES/AUTHORITIES
TRADE FAIRS
ETHICAL BUSINESSES
FAMILY AND FRIENDS
MEMBERS OF PARLIAMENT
CELEBRITIES
PARTNERS
WORLD FAIR TRADE ORGANISATION
SSE HOPEFULLY
BADIRI ACADEMY
NAMA
RESOURCES
LEGAL FRAMEWORK
PRIMARY RESEARCH
SALES
LIST OF FAIRTRADE PRODUCERS
WEBSITE – SALES, BLOGS, ANALYTICS
FINANCE – PERSONAL SAVINGS, PROFIT AND DIRECT FUNDING.
BRANDING – COST, SUSTAINABLE PACKAGING, PRINTING AND ADVERTISING CAMPAIGNS
WORKING WITH A CREATIVE DIRECTOR AND GRAPHICS DESIGN TEAM
KNOWLEDGE ABOUT FAIRTRADE
INTERVIEWS OF FAIRTRADE PRODUCERS
KEY METRICS
SELF-CARE
PROFIT/LOSS
SALES
SOCIAL IMPACT
FAIRTRADE PRINCIPLES AND SDG'S
FUNDER
PERSONAL SAVINGS
FAMILY
REGULATOR
FAIRTRADE FOUNDATION LONDON
WORLD FAIR TRADE ORGANIZATION (WFTO)
FAIRTRADE LABELLING ORGANIZATION (FLO )
COST STRUCTURE
TRADE LICENSE FEES
IMPORT CERTIFICATE
ANNUAL REPORT
PRICE OF FAIRTRADE PRODUCTS
RENT
IMPORT COSTS – CARRIAGE, SHIPPING, DUBAI CUSTOMS, DELIVERY COSTS, VAT.
RESEARCH AND DEVELOPMENT
INVEST
TRAVEL EXPENSES
DESIGN
PRIMARY RESEARCH
MARKETING AND ADVERTISING
BRANDING
MONTHLY, SEASONAL, SPECIAL EVENTS CAMPAIGNS
ADVERTISING – SOCIAL MEDIA, PERIODICALS
FUNDING STRUCTURE
BUSINESS COUNCIL
SPECIALISTS EVENTS
BOUTIQUES
COFFEE MORNINGS'
HOSTING DINNERS
WEBSITE
ONLINE AFFILIATIONS
INVITATIONS TO PRESENT FAIR TRADE
Below are some of the flip charts I created for my Social Business Canvas 
Social Business Canvas - Problem
Social Business Canvas - Value Propositions
Social Business Canvas - Target Segments 
Social Business Canvas - Activities
Social Business Canvas - Cost Structure
I hope to review my Social Business Canvas with a follow up session with Reetu Sood very soon. I hope to post an update soon.
Theory Of Change
I hope to upload my Theory Of Change soon.
Graduation Presentation Video
I presented or should I say my graduation video was screened at the graduation ceremony hosted at the Sharjah Gof and Shooting Club 21st January 2019.
My impromptu graduation presentation for the BSEP, NAMA
and SSE London.
MY STORY
What inspired you to start the business?
The Situation
During Ramadan 2008 I was poorly and recovering from surgery.
I was reading Islamic Banking and Insurance.
The last assignment illustrated how Islam promoted equal distribution of wealth. This statement made me question inequality and poverty in the world.
This was my epiphany that motivated me to take action .
The Change
I wanted to alleviate poverty, promote equality and justice for the most disadvantaged individuals and communities around the world.
First Steps
Wrote to the World Fair Trade Organization (WFTO) and asked them if I could start a Fair Trade movement in the United Arab Emirates. They responded positively and told me to I should pursue my fair-trade activities.
I visited Fair Trade Egypt, Cairo.
I commenced trading at the Dubai Flea Market and then moved to the Covent Garden Market Jumeirah, Dubai.
YOUR BUSINESS
 What are you offering?
I offer fair trade and ethically produced bespoke products hand made by disadvantaged small producers and groups around the world.
Who do you help?
Majority of artists are women, widows, victims of human trafficking, marginalized individuals some have disabilities and ethic/indigenous tribes.
How does it work?
I retail fair trade products at specialist markets, exhibitions and boutiques in Dubai and Abu Dhabi.
I conduct primary research by testing new fair trade ranges and ask consumers what they like and dislike.
I promote fair-trade by visiting schools, universities, women's organizations, government events in Dubai/Abu Dhabi.
I visit fair-trade campaigners and supporters in the United Kingdom.
I conduct interviews with fair-trade producers when I visit fair-trade producer groups.
WHY IT MATTERS?
Think about impact?
What positive impact does your service or product make?
Producers especially women are empowered financially, increased levels of self confidence, esteem and respect and dignity.
They receive fair wages and
Better working conditions
Strengthens their position in the community
They have more control over their lives.
Why does it matter to you?
I love fair-trade social and trade justice.
My mind, body, spirit and soul are at peace.
I feel I am working towards positivity and achieving good.
My faith plays a very important role.
This quote cements my belief that I was meant to travel and learn about other cultures and nationalities.
What motivates you?
My parents are my motivation.
My late beloved mother always instilled the values of selflessness and willingness to try to help others in need.
I have atively promoted the sustainable goals for development over the past 2 years.
Fairtrade and the producers motivate and inspire me.
Support Fairtrade
Thank you for watching.
Reflective Artifact
During our visit to London and Cornwall we were asked to reflect on our sessions and visits
We were asked to make notes and produce a Reflective Artifact of our learning journey and the sessions which had, had the most impact on our work.
Here is my Reflective Artifact
Sabeena Ahmed, Fairtrade Campaigner, Educator and
Social Entrepreneur
The Little Fair Trade Shop Brand Logo Butterfly and strap line
Fair Trade Ethical Living
Alistair Wilson - Chief Executive School for Social Entrepreneurs
London UK
Failure Quote - Failure is when you stop trying!
Quote - The Greatest Wealth Is Health
Quote - Self-Care Isn't Selfish
Vegard Olson - Life Coach and expert witness for BSEP and SSE London, workshop at the Good Hotel - July 2018
Jen MacKay - Business coach and presentation expert witness for BSEP and SSE London, workshop at the Good Hotel - July 2018
Quote - Believe in Yourself
Quote - Ben Okri
Reetu Sood - Business Consultant, Social Business Canvas Workshop with Reetu Sood at the Good Hotel - August 2018
Jo Van Osch - Mentor, Life Coach, Birmingham, UK
Visit to ENABLE - Dubai Festival City - September 2018
The BSEP ladies (Badiri Social Enterprenership Programme 2018)
Sabeena Ahmed with Ayesha and Najat -
Pendennis Castle, Falmouth, Cornwall, UK, August 2018
Sabeena Ahmed with Khadijah (BSEP, NAMA and SSE London)
Badiri Social Enterpreneurship Programme Cohort 1 2018
Sabeena Ahmed with Asma and Maryam Q -
Badiri Social Entrepreneurship Programme Cohort 1 2018
(BSEP, NAMA, SSE London)

As I end this pioneering programme I would like to take this opportunity to wishes to all the ladies on the programme the very best, may your ideas thrive and flourish.

Sabeena X
About NAMA
Established by His Highness Sheikh Dr. Sultan bin Mohammad Al Qasimi, Member of the UAE Supreme Council and Ruler of Sharjah.

NAMA is chaired by Her Highness Sheikha Jawaher bint Mohammed Al Qasimi, Wife of His Highness the Ruler of Sharjah. Our core philosophy at NAMA is to raise awareness that women are an indispensable human resource for the development of every nation.

NAMA was conceived to go beyond the remit of supporting women and ensuring gender equality to a broader scope that aims to see women become influential key members of society, thereby enabling them to climb the ladder of success.

It encourages policies and legislation to support women and actively pursues programmes that support gender integration into all sectors and abolishes unjust practices and policies that discriminate against the advancement of women.

Its five affiliates, Sharjah Business Women Council, Irthi Contemporary Crafts Council, NAMA Fund, Badiri Education and Development and Souq Anwan, fall under the umbrella of NAMA Women Advancement Establishment.

Source: NAMA
We can't fix all of society's problems by ourselves.
That's why the School for Social Entrepreneurs brings together people who want to change things for the better. People tackling urgent issues like poverty, education, inequality, health, climate change and much more.

Every year, we help more than 1,000 people learn how to transform their communities and help people in need.

We support social entrepreneurs, intrapreneurs and charity leaders. We run courses that equip them with the skills and networks needed to create lasting change. We help in other ways too, like connecting them with funding and mentoring.

Our 11 schools are changing lives across the UK, Canada and India.

Source: SSE website
Further Reading and Links
  BSEP, NAMA and SSE London Blog By Sabeena Ahmed