North West Regional Fair Trade Conference, Salford University, Manchester, UK - November 2017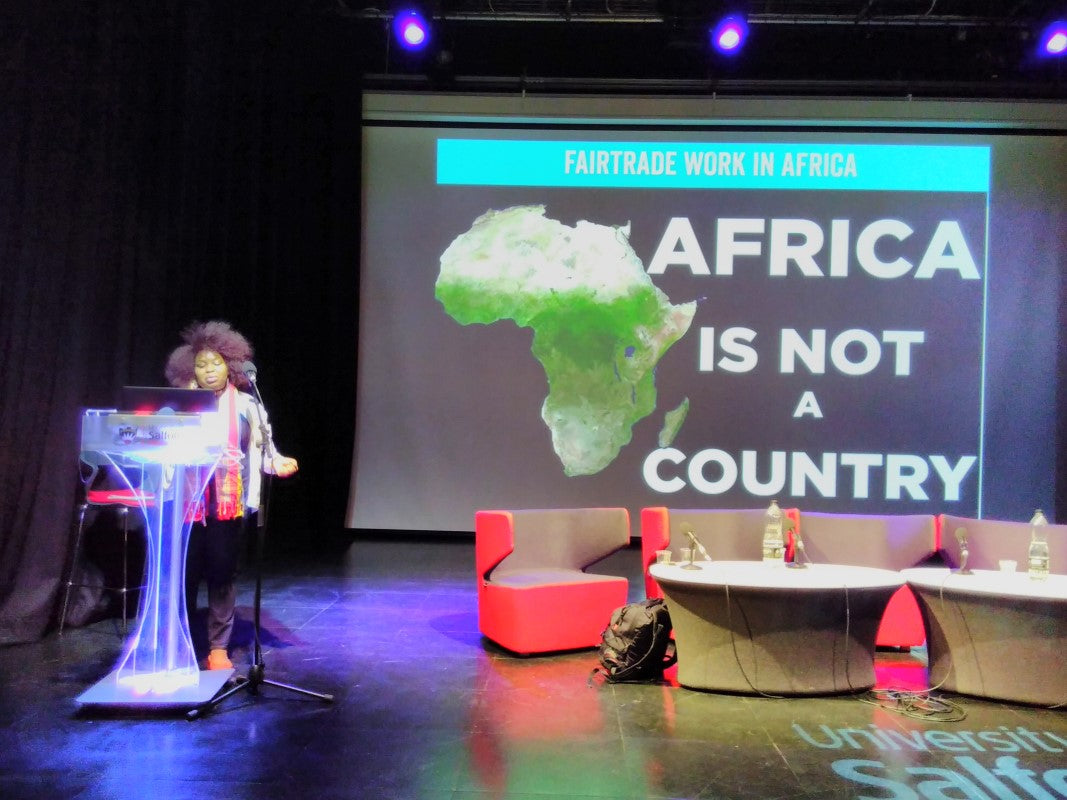 North West Regional Fair Trade Conference, Salford University, Manchester, UK
- November 2017
During my visit to my home city of Manchester I attended the North West Regional Fair Trade Conference.
GET INSPIRED!
 Itinerary for the day
It was lovely to hear Brad Hill - Fair Trade Director at the Cooperative talk about Fair Trade
Brad Hill's Presentation
Brad Hill of the Cooperative Supermarket UK
We then heard from Marion Nduta Nganga of the Coffee Growers Association.
Marion's Nduta Nganga's Presentation
Marion Nduta Nganga Project Manager Women of Coffee Growers Project,
Fairtrade Africa
Followed by a workshop presented by Adam Gardner of the Fairtrade Foundation.
video here currently edited
It was a thoroughly enjoyable intensive day and I was exhausted by its end and had to rest my poor shoulder.
Many thanks to Chrisi, Adam and the Fairtrade Foundation team for organising this event.
Guest comments photos to be added
Further Reading and Links
Brad Hill
Growing Women in Coffee Project Fairtrade Africa
Banana Association Panama