June 2017 - Video Blog Newsletter Summary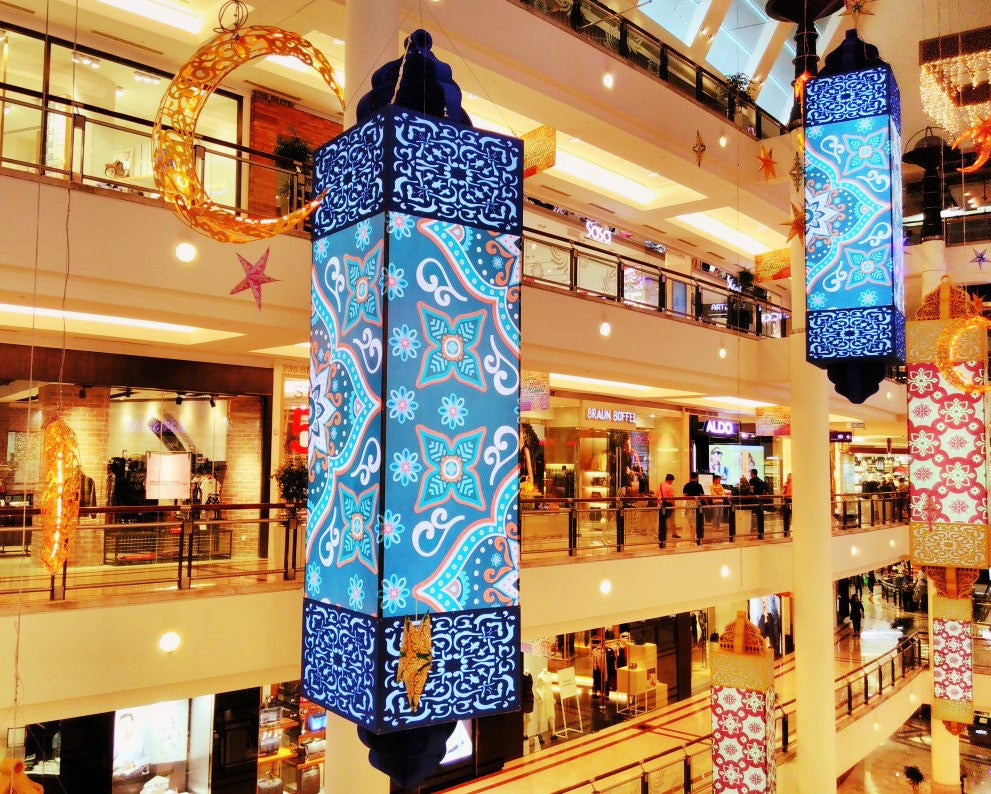 June 2017 - Video Blog Newsletter Summary
This June I continued to fast and took a break from Facebook.
I devoted my time to Ramadan, my health and praying for my dearest parents.
I accompanied my husband on a short trip to Kuala Lumpur.
I managed to sign up to Do Nation. Do Nation helps people commit to make small behaviour changes that add up to a better world.
I supported the I AM ROHINGYA theatre production group and documentary in Canada.
Enrolled on the Future Learn Fashion Revolution Course 'Who Made Your Clothes?'
The Macmillan Campaigns team UK asked to share my World Cancer Day video about my late mother and self examination on their site.
Spent a quiet Fairtrade Eid ul Fitr with my husband at home.
RAMADAN IN MALAYSIA
During the third week of Ramadan my husband Faisal decided to take a weeks annual leave to Kuala Lumpur. I'd never visited Malaysia during Ramadan so I felt privileged to see Malaysia from an fasting perspective.
It was beautiful and every morning for suhoor the meal all Muslims take before the start fasting we could hear the muezzins call to prayer.
During the week we both enjoyed walking around the sights of K.L. and ate mouth watering halal Teppanyaki.
 Chefs preparing Iftar - Pavillion Mall, Kuala Lumpur
I particularly enjoyed visiting the Butterfly Park which was an oasis of calm and tranquility in the concrete jungle and the large organic waterfall near the Cameron Highlands where I purchased some hand made baskets.
Photographs of our visit to K.L and Malaysia during Ramadan 17.
 Orange butterfly resting
Wing tailed butterfly feeding
Large butterfly resting on a tree trunk
 Base of the waterfall
Large waterfall near the Cameron Highlands, Malaysia
Beautiful hand made traditional baskets for sale near the Cameron Highlands
We had a relaxing restful week n Kuala Lumpar and I hope to visit another city or destination next Ramadan.
To read more about my visit to Kuala Lumpur during Ramadan please click here.
DO NATION
Do Nation is an initiative that helps people to make small changes.
My pledges 5th June - 4th August 2017 but I hope to continue the pledges indefinitely and persuade my family and friends to make pledges too.
MY PLEDGES IN DETAIL
I pledged to reduce plastic, support fairtrade, cook more, reduce electricity and have attached my photographs and videos below.
I pledge to cut out about half the packaging over the next two months.
If done for two month, this action will save 18kg of CO2
Usually a lot of my food ends up in the bin. I pledge to reduce my food waste over the next two months by sticking to my shopping list, getting creative with the leftovers, and maxing out those tupperwares!
If done for two months, this action will save 86kg of CO

2
I wash at 30°C occasionally, and do about 3 loads of laundry a week. For the next two months I pledge to do all these at 30°C.
If done for two months, this action will save 4kg of CO2
To read more about my other pledges please click on my Do Nation Blog.
video (tba)
Healthy red split and moong lentils for dinner
 Tomato and onion base for okra
Delicious fried okra
Recycling glass bottles
Recycling Centre at Spinneys Jumeirah, Dubai, UAE
A short video of me recycling glass at the Spinney's Recycling centre February 2017.
I hope to record another one for Do Nation soon.
You can read more about my pledges here.
'I AM ROHINGYA'
I AM ROHINGYA is a theatre production and initiative based in Canada. The aim of the drama production is to raise awareness for the plight of the Rohingya's the most persecuted people on the planet.
14 refugee youth got together to save their people through theatre. Let the world hear their story.
WATCH
To support the production of the I AM ROHINGYA film please scroll down to the further links and reading below.
To read the interview with one of the lead Ahmed Hashim Ullah please scroll down to the further links and reading below.
FUTURE LEARN: WHO MADE YOUR CLOTHES? - THE UNIVERSITY OF EXETER
Fashion Revolution Course 'Who Made Your Clothes?'
As a passionate advocate for fairtrade and ethical slow fashion I decided to enroll on the Future Learn 'Who Made Your Clothes?' Course with the University of Exeter and Fashion Revolution.
It is my dream and ambition to design a slow fairtrade fashion range in memory of my beloved mother if I can get enough support from consumers in the UAE.
Video Review (tba)
This online course is free but you can receive a certificate and unlimited access to resources and materials for $39 which is approximately £30 depending on the exchange rate.
WEEK 1
We were introduced to the concept of fast fashion and read about the Rana Plaza tragedy.
Lesson 1.5 asked us provide details about the clothes we were wearing that day.
I chose to talk about my 'Stick With Foncho' T-shirt.
I love wearing my worn out 'Stick with Foncho to make bananas fair' fairtrade certified cotton T shirt.
BRAND: EPONA CLOTHING - LONDON
WEBSITE: WWW.EPONACLOTHING.COM
MATERIAL: 100% FAIRTRADE CERTIFIED COTTON
FLO CERTIFICATION: FFLE0186
COUNTRY OF ORIGIN: INDIA & BANGLADESH
DESIGN: STANDARD CREW NECK T SHIRT, MACHINE STICHED, LABEL NOT SURE
COMFORTABILITY FACTOR: VERY COMFY
PRICE: APPROX £10-15
A link to the typical journey of their clothes.
1. The cotton is picked and ginned in Kantabanji and transported to Noidar (India).

2. The cotton is spun into workable yarn for our factory in Dhaka.

3. The yarn is knitted and dyed, cut and sewn in our factory in Dhaka, this is where our yarn is transformed into garments you buy.

4. Once the finished garments arrive in the UK they are stored at our printers ready for purchase. All our garments are supplied both printed or blank.
I enjoyed reading the blog by Managing Director Tom Andrews talking about a living wage for workers in Tirupur.
To read more please click here to read my blog.
MACMILLAN CANCER SUPPORT
This month my World Cancer Day 2017 video was shared by the Macmillan Cancer Support team United Kingdom.
World Cancer Day 2017
I am grateful to Lucy for her support and encouragement.
I will be recording more videos about cancer, bereavement and being a carer for my beloved mother Mrs Meshar Mumtaz Bano with my siblings.
Thank you so much for reading this months June 2017 blog.
I look forward to bringing you and update of my fairtrade and ethical living campaigning next month.
May I take this opportunity to wish all my fair trade friends, supporters, producers, artisans and valued customers around the world a beautiful and blessed Eid Mubarak!
Warmest regards and love
Sabeena
Fairtrade Eid Mubarak video recorded in English
Fairtrade Eid Mubarak video recorded in Urdu
Further reading and links
Future Learn - Who Made My Clothes? University of Exeter
Epona Clothing London - Learn More
Epona Clothing London - Fairtrade
Epona Clothing London - Blog News Jan 16
World Cancer Day 2017 Video Message by Sabeena Ahmed