February 2017 Newsletter Video Blog Summary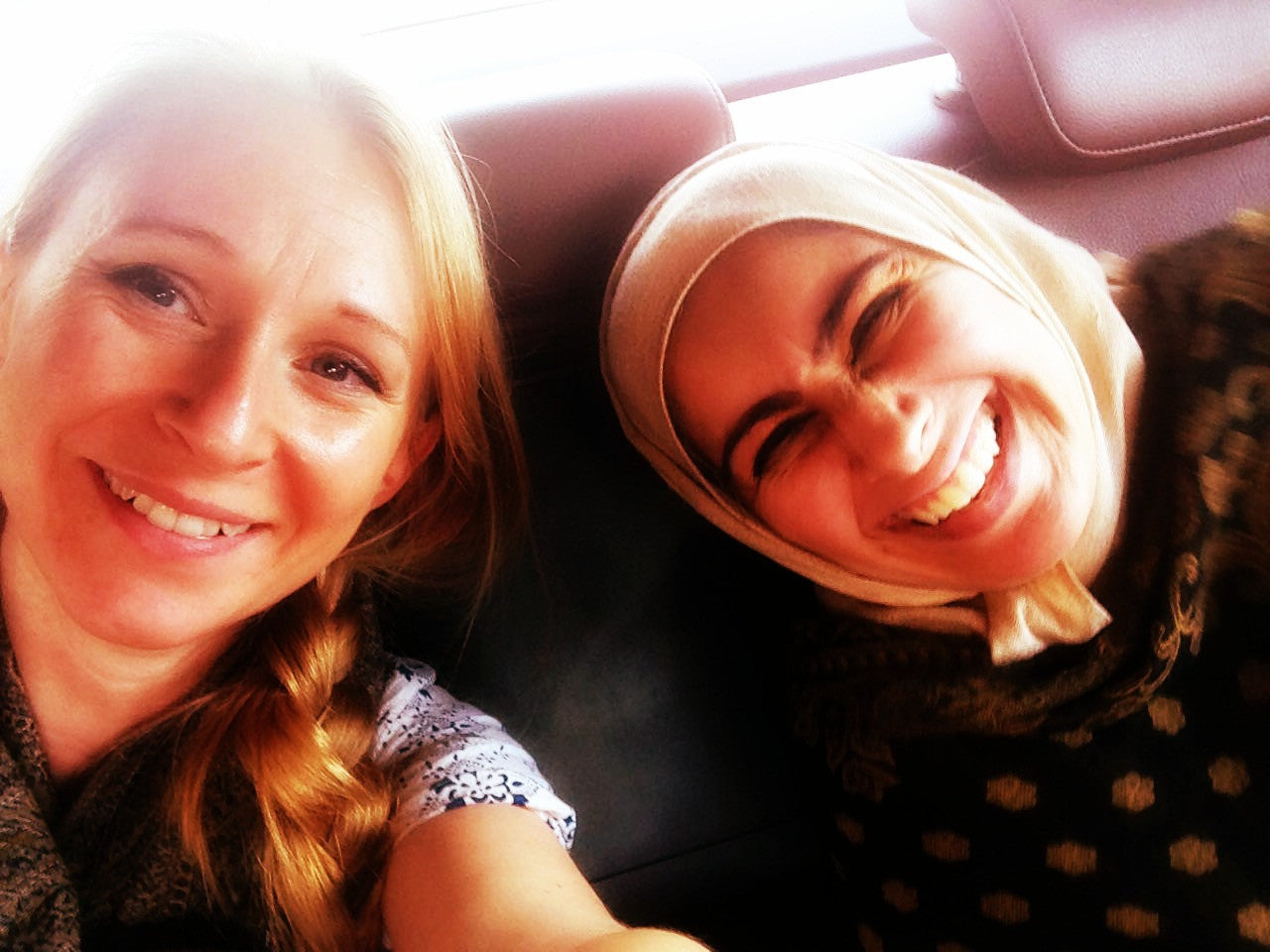 February 2017 Newsletter Video Blog Summary
Apologies, I recorded this video blog and realised the volume on my Fairphone2 was low hence the poor audio quality. I'll try to record another one as soon as I have the energy.
Terry Fox Run Dubai
This year I participated in the Terry Fox Run Dubai and hopefully supported cancer patients and research in the United Arab Emirates.
It was and honour and privilege to hear from Judith Fox. Judith had travelled from Canada to support the organisers and praised all the unsung heroes the volunteers.
Bride Dubai 2017
I attended Bride Dubai with my dear friend professional chef/baker Mrs Saima Tahqiq.
We had a lovely evening watching fashion shows and
visiting stands.
ASHOKA
I conducted a Skype conversation with Mr Daniel Schiff of Fabric of Change and Ashoka. I may even apply to be a fellow.


Prepared for Fairtrade Fortnight 2017
Welcomed my friend and web designer Mrs Helen Barlow Scott of the One Line Ethical Graphic Studio to Dubai.
Invited Helen and Mr Andrej Smok Director of Proft - Eco + Fair and Traidcraft Wholesale Manager - Grocery to dinner at the Olea restaurant Kempinski Hotel Mall of the Emirates.
We spent the evening discussing fairtrade and ethics and I learnt a great deal about their experiences working with fairtrade producers and artisans.
Helen and I were particularly interested to hear about Andy's experiences establishing the fairtrade movement of Poland.
Many thanks to Executive Chef Sudqi for taking care of us and making us feel very special.
Video here...


PHOTO SHOOT FOR FAIRTRADE FORTNIGHT DUBAI 2017
Conducted a very impromptu fairtrade photo shoot and produced a short video with Helen for fairtrade fortnight Dubai 2017.
Many thanks to Mrs Helen Frances BarlowScott at the One Line Ethical Graphic Design Studio for her creative input and direction and Mr Trodd, Mr Chinn and Mr Ashcroft at Koolskools UK for my beautiful embroidered The Little Fair Trade Shop fairtrade organic certified cotton polo shirts.
Embroidered by KoolskoolsUK
Helen and Sabeena showing off their lilfairtrade label
Interview with Helen Barlow Scott
Many thanks to Helen for conducting this impromptu interview on her last day in Dubai.
WORLD PULSE VISION MENTOR
This month I am also volunteering as a World Pulse Vision Mentor supporting a Change Maker from Warsaw, Poland.
.
Joanna is an ambitious 30 years old who holds two degrees in psychology. She spent 10 months in California working with an organisation that specialised in teaching children with learning needs.
She is currently employed as a child therapist and has been working with children who have autism for nearly three years.
 As a child with learning disabilities, Joanna has worked hard to overcome stigma and attitudes towards her growing up.
She is dedicated to change peoples perceptions and mindsets about learning needs and disabilities.
I will be supporting her to write her World Pulse story and vision from February to April 2017.
Finally before I sign off this month I would like to thank to all my friends and valued fairtrade supporters particularly Carine Risberg and Natascia Radice who sent me messages of love and encouragement this month.
Best wishes and regards to all women entrepreneurs and change makers around the world.
Advanced Happy International Women's Day 2017
Love, light, peace and blessings
Sabeena
Helen with Sabeena
Further Reading and Links
Terry Fox Run Dubai - My Fundraising Page
One Line Ethical Graphic Design Studio
Fairtrade Fortnight 2017 Action Guide
Future Learn International Social Innovation Challenge 2016