Fair Trade Pioneer Mr Stephen Salmon - Thaicrafts, Thailand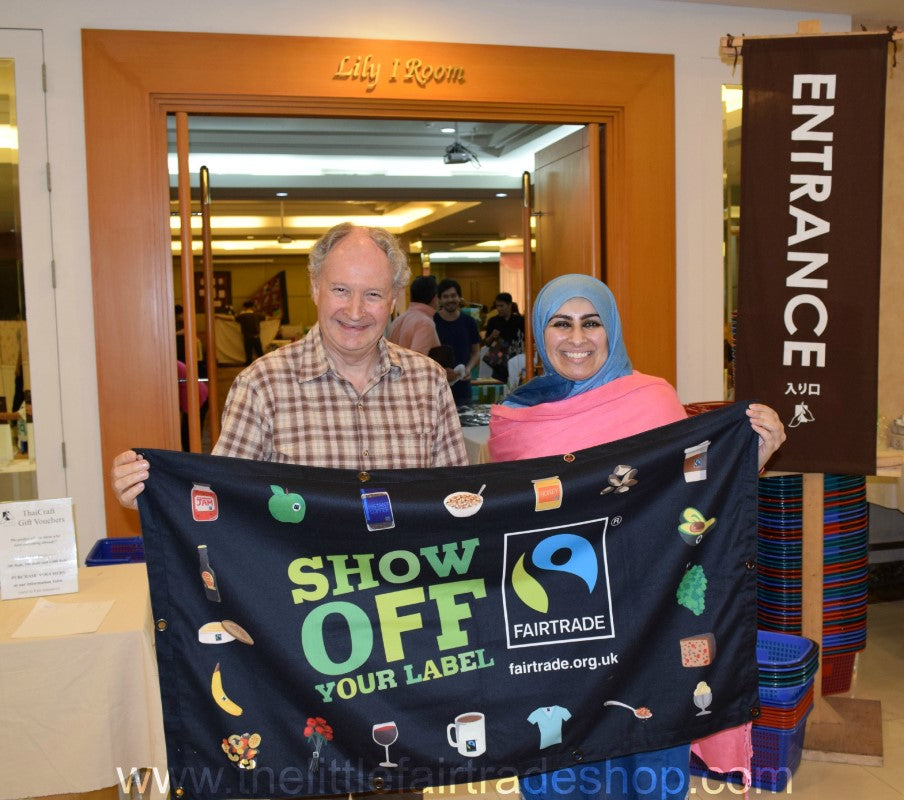 Fair Trade Pioneer Mr Stephen Salmon
- ThaiCrafts, Thailand
During November 2015 I had the privilege to interview Mr Stephen Salmon of ThaiCraft, Bangkok, Thailand. I have attached two videos below for you to watch at your leisure.
Short interview with Mr Stephen Salmon
Extended Interview with Mr Stephen Salmon 
Photographs of my visit to ThaiCraft
Entrance to ThaiCrafts
ThaiCraft Stalls
Fair trade artisans Recycled Paper Crafts
Fair Trade Bamboo lanterns
Mr Stephen Salmon and ME!
The ThaiCraft Association
The Story of ThaiCraft
ThaiCraft began in 1975 as Hilltribe Sales at the International Church of Bangkok.  These volunteer-run events at International School Bangkok's former downtown campus operated until 1992. 
In August of that year the ThaiCraft Association became an independent development organisation, For the first year only, small start-up administration grants were received from Dutch (ICCO) and British (ODA/Oxfam) funding agencies.  By retaining a small share of sales revenue, ThaiCraft soon became and has remained a financially self-sufficient organisation.
For more information about Thai Craft please click on the website link below.
Thank you so much for reading my blog and please continue to support fair trade producers.
Regards
Sabeena
Future Reading and Links