Ethical Pioneers - Dr Mike Thair and Ms Le Thant Thuy - Indochine Natural, Penang, Malaysia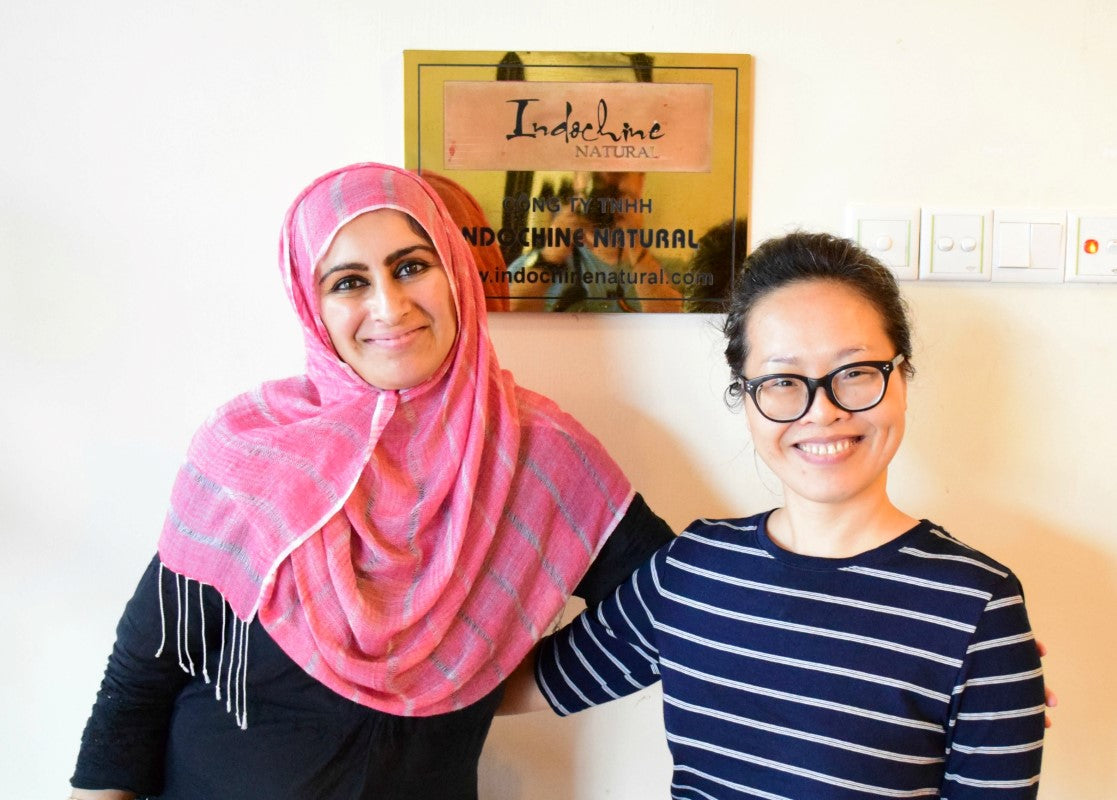 Ethical Pioneers Malaysia - Indochine Natural and the
Stepping Stone Centre Penang
Ms Le Thant Thuy and Dr Mike Thair of Indochine Natural
I was excited to finally meet with fair trade ethical, organic pioneer and research scientist Dr Mike Thair and Marketing Head Ms Le Thant Thuy at their head office Penang, Malaysia during October 2016.
Ms Le Thant Thuy, me and Dr Mike Thair
Indochine Natural No Fragrance and Honey Soaps for sensitive skin like mine.
Dish wash paste made from recycled cooking oil collected from Halal restaurants in Penang.
Dish wash paste produced by recycled cooking oil from Halal restaurants in Penang
Lovely Indochine Natural organic fairtrade soaps
Dr Thair and Ms Le arranged for me to visit the Asia Community Centre and Stepping Stone Penang.
I hope to upload Dr Thair's interview once I've had my surgery.
Video to be uploaded here.
ASIA COMMUNITY SERVICE -
THE STEPPING STONE CENTRE, PENANG, MALAYSIA
The Stepping Stone Centre Penang Malaysia
Many thanks to Hasra Othman (Manager), Shogu artist in residence from Osaka Japan and the other volunteers who took valuable time out of their schedules to show us the centre and its facilities.
Hasra Othman and me!
Shogu artist in residence from Osaka Japan
Most of all I would like to thank all the wonderful members for welcoming us and making us feel apart of their family.
The amazingly talented artists at the Stepping Stone Centre
I feel overwhelmed with emotion and love after meeting all the talented members.
Further Reading and Links