August 2016 Newsletter Blog Summary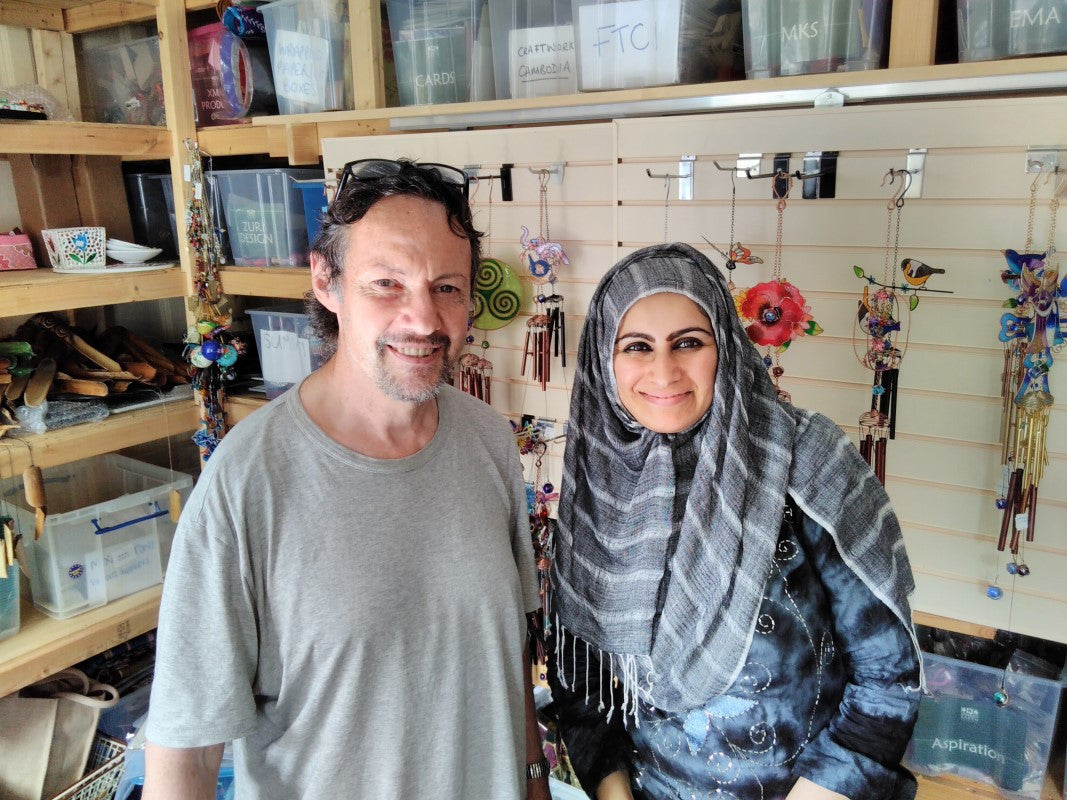 INSPIRING AUGUST
 Summer Palace and fountains at Alhambra Palace
This August I became a worldwide signatory at the International Business Standards Organization, fulfilled a travelling ambition, visited a fair trade supplier in York and retailer in London.
Please click on the August 2016 Newsletter Video Blog Summary below.
At the beginning of the month I received my certificate from the International Business Standards Organization (IBSO).
As a signatory of the Worldwide Charter for Fair International Commerce to Support Key Principles of Responsibility, Ethics, Environmental Protection as well as Economic and Social Development
I also had afternoon tea with the bubbly Anna Sadeghpour and thank her for writing about The Little Fair Trade Shop in her blog,
10 Easy Ways To Make a Difference in Dubai.
 The lovely Anna Sadeghpour
AUGUST FAIRTRADE TRAVELS
For many years I had wanted to visit Spain and learn about the Moors I was delighted to find a UK tour operator who organised Islamic tours around Spain. 
I decided to take my younger sister Irem who turned 40 this year on a surprise holiday to Spain. It was a bitter sweet experience as it was our first birthday's without Mum.
I hope to write another blog soon illustrating the tour around Islamic Spain.
For the time being I'm attaching a few beautiful memories of our visit.
 Alhambra Palace and lion fountains
 Alhambra Palace and Fort
 The Summer Palace and fountains at Alhambra Palace
Historical York and Shared Earth
I spent most of August with my siblings in London and mustered the energy to board a train to historical York to visit Shared Earth and talk with founder and owner Jeremy Piercy.
Shared Earth, York, United Kingdom
Arlene at Shared Earth, York, United Kingdom
Shared Earth shop downstairs
Gorgeous fairtrade gifts displayed at Shared Earth
My sister Irem admiring a fairtrade mosaic dish
The colourful first floor at Shared Earth
Fairtrade scarves at Shared Earth
Author and MD of Shared Earth Jeremy Piercy and me!
SHARED EARTH
The York flagship store was founded in 1986 by Mr Piercy and is beautifully adorned with fairtrade products from around the world.
Shared Earth has a another branch in the North of England so if you are visiting from abroad please make sure you visit the Liverpool store and shop to your fairtrade hearts content.
Mr Piercy is seasoned traveller and has travelled extensively around the world, while reading his autobiography I was happy to learn that as a teenager decided to backpack through India and Pakistan.
Many thanks to David, Jay, Arlene, Nancy, Louie and Jeremy for their assistance and making my visit to Shared Earth a memorable one.
Thank you for signing my copy of Jeremy Piercy's fairtrade book ''Coffins, Cats and Fair Trade Sex Toys.''
London's Fairtrade Shops
 Fair Deal Organic & Fair Trade, Cricklewood, London
During my last day in London I decided to pop into my local fairtrade store. Fair Deal Organic and Fair Trade is located in Cricklewood, North London and aisle six is brimming full of fairtrade beverages, chocolate and other eco gifts.
Fair Deal Organic and Fair Trade Shop, Cricklewood, London, UK
Fairtrade tea lovers paradise
 Zaytoun dates at Fair Deal Organic and Fair Trade
I purchased Green and Blacks cocoa powder, Zaytoun dates and Ecoforce sponge scourers. :)
I hope to visit other fairtrade shops in London on my next visit and will keep you updated about new posts.
Thank you for reading and viewing the photographs in this blog which were captured by my Fairphone 2, number 17,418. :)
I would encourage everyone to support fairtrade and ethical producers wherever you are in the world.
Best regards
Sabeena
Me outside Shared Earth York and the Cathedral
Further Reading and Links
International Business Standards Organization (IBSO)
AnaHata Dubai Community Service Blog
Coffins, Cats and Fair Trade Sex Toys
Fair Deal Organic and Fair Trade