Charming recycled glass ladies ethical jewellery. Fair trade pendant from WFTO member Calypso Chile on The Little Fair Trade Shop's fair trade store.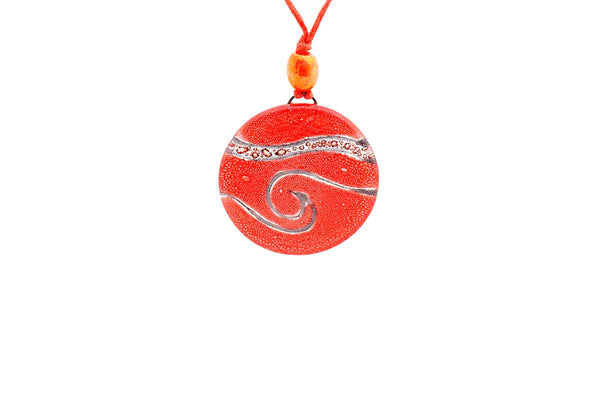 Recycled Glass Necklace
Sold Out
A fashion statement that won't cost the earth. A charming recycled and fused glass round pendant beautifully hand made by ladies in Santiago. Designed with an adjustable strap.

Approx. Size: 68cm length

Material: Recycled & Fused Glass

As this product is handmade, each is one of a kind and may vary slightly.

Calypso Chile is a family owned business that operates from the family home. Marcela Cofre and her husband supported their family by making women's shoes until 1994 when the market for shoes dropped dramatically as cheaper imports flooded the market.
After dabbling in various types of crafts, Marcela found a particular talent for glass making, building a sustainable business to support her family as well as the families of others who she has trained to help make glass products. As a member of the WFTO, Marcela operates the business under the auspices of fair trade, ensuring that all of the artisans and craftspeople are paid a fair price for their work.
---